As you may have seen on our Instagram, we've started creating inspiration mood-boards for the season to help you get over the first hurdle in dressmaking- picking a project. We know its hard to get back into the swing of things in September, but as those months get colder there's no excuses not to dust off your machine and get sewing. Our monthly round-ups of inspo will leave you to be able to focus on the fun part- the making!
In Glasgow the transition from Summer to Autumn this year felt like it happened over the space of 24 hours: one day we were in shorts and sandals, the next it was boots and coats, then all of a sudden there were leaves in the studio window! It all happened so fast I didn't feel at all prepared. Don't you just love September though? There's a crispness that arrives, and outfit-wise I think the transitional months are the most fun to express yourself in. And as the weather gets colder there's more of an excuse to stay inside all day and sew! Not to mention, layering provides a host of opportunities…
Autumn Dresses…
As Autumn seeps in, it's hard to let go of the lightweight, floaty garments we treasure over the warmer months. The solution? Long-sleeved flowy dresses that can be layered over turtlenecks, under knitted vests, over tights- the possibilities are truly endless!
We've paired a couple of our favourite loose-fit, lovely dress patterns we have in stock with fabrics that will transform those makes into fits that ooze autumnal style.
First up is the Davenport Dress by Friday Pattern Company. Friday Pattern Co. never fail to create the most wearable, minimalist, fashionable patterns, and this dress certainly fits the bill. Pulled on and off without any closures, the Davenport dress is the ultimate look that is comfy yet cool. Its drawstring waist gives shape without sacrificing ease of wear and movement, and so will flatter any shape. If you've not seen Fabric Godmother's new collection yet, first of all you're missing out (!) and secondly, the Bettina viscose crepe is almost too perfect a choice for this dress! Bold colours will really bring out the smaller, intricate details of this pattern that might be overlooked in a plainer fabric. The green of the Bettina viscose is such a contrast to the orange hues so associated with Autumn, that wearing it on a Sunday afternoon walk through the park will really make it pop, transforming a vintage inspired look into a modern, chic outfit.
Another one of our faves for transitional dressing is the Lyra dress by Tilly & the Buttons. A similar shape, but with an added classic shirt style front placket and collar, this pattern has all the elegance of the season and is guaranteed to be the me-make you reach for whatever the occasion. Lightweight fabrics work best for patterns of this particular style, as the drapy light nature will emphasise the movement you create by gathering the tiers. Yes, that means you can swish your skirt about without a care in the world. The Cousette range that arrived in the studio recently are all super dreamy, but the clear winner for this dress (in my humble opinion) is the Graphik. This particular colour scheme I think would work an absolute treat, and the abstract shapes will give the dress that extra something special.
Corduroy!
But how could we talk about Autumn inspiration without giving a wee shout out to corduroy! Corduroy is such a versatile fabric, and with varying weights and textures it is about as adaptable as they come. It's the perfect inter-seasonal fabric if you don't want to commit to the knit too soon, but will still provide some warmth from its heavyweight nature.
Is there anything better than dungarees?! The answer is no, and the Jenny overall pattern by Closet Core is the sophisticated answer to your dungaree desires, with a high rise waist and a kick flare trouser. Making these up in a coloured corduroy would be the perfect way to put a fresh stamp on a classic look. If you're not a fan of the full top and trouser combo, the Mitchell trousers provide an alternative that are just as great, especially in cord! The Mitchell trousers are high-waisted and come in either a tapered or a wide leg, depending on your style. These trousers have super special details that result in a super sleek silhouette- perfect for work or play.
For those of you who are scared of sewing with corduroy (don't worry we won't name names), this is your chance to squash those fears! Its textured surface is no reason to shy away from all the beautiful things you could be creating…
When working with corduroy, the best tip is to firstly decide which way you want the nap to run and make sure all your pieces are cut pointing the same direction. You can tell the nap by simply stroking the surface of the fabric, and seeing which way you prefer. See, it's simple! That being said, corduroy loves to cause a mess so make sure you have a lint roller and a hoover handy!
Hopefully these little pointers are just what you needed to hit the ground running with your September projects, and we can't wait to see what you all make this Autumn! Don't forget to tag us in any of your me-makes.
Happy Sewing x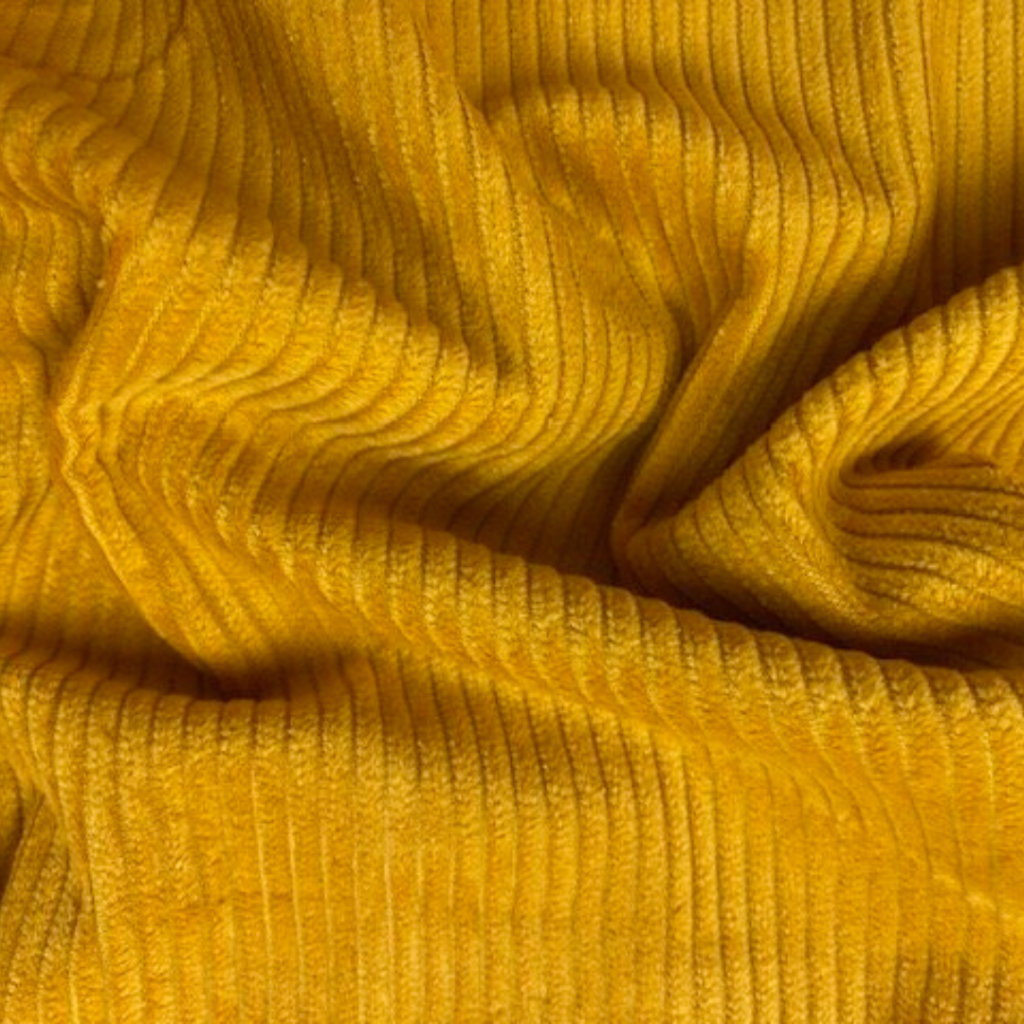 Other news
12 November 2023
IIIIIIIIIIT'S CHRISTMAS!!!!!!! Well… almost. It's certainly time to get your gift list together anyway. And if you're the sort of […]
12 November 2023
As you may have seen on our Instagram, we've started creating inspiration mood-boards for the season to help you get […]
9 September 2023
We've had the pleasure of catching up with the multi-talented digital content creator Paige Joanna about how she manages to […]