Who doesn't love Prince Harry?! And it seems everyone loves his Bride-to-be (and previously, suits actress) Meghan Markle, who today joined the Queen and senior royals for her first official engagement with the monarch.
Often hitting headlines for her outfit choices, Meghan isn't the first member of (soon to be) royalty that everyone is obsessed with – who can forget Princess Dianas AMAZING outfits?!

As Miss Markle was pictured today heading to Westminster Abbey this afternoon, social media was going crazy for her jacket pictured below. I took it upon myself to find where this Jacket was from as I ALWAYS look at something and wonder how much it would cost me to make. (I'm hoping i'm not the only one who does this…)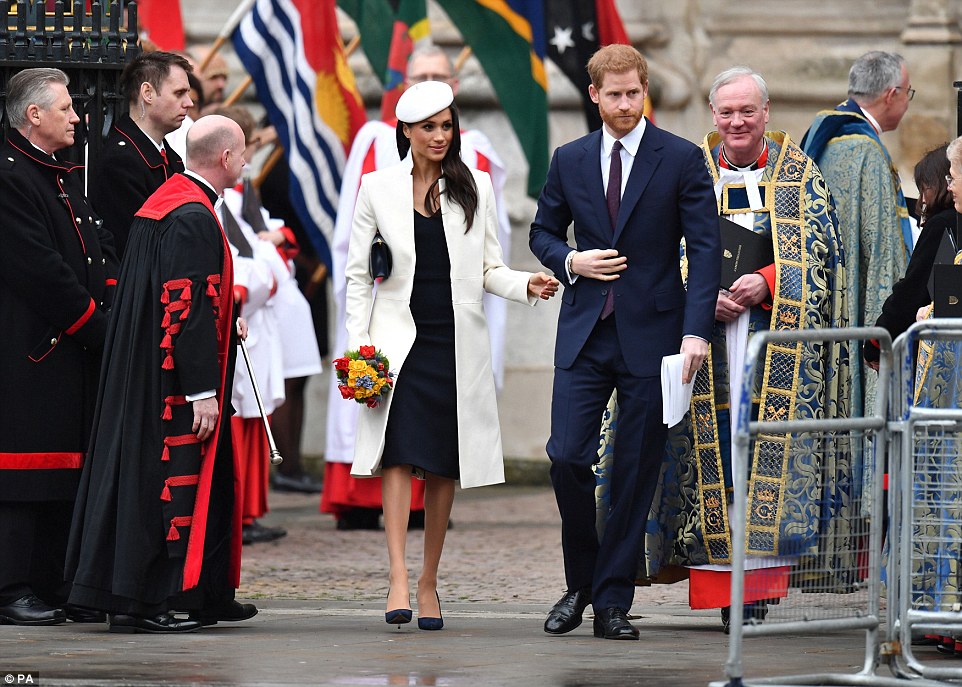 I found the exact coat Meghan Markle is wearing on www.amandawakeley.com . This cream sculpted tailoring crombie coat would only set you back £895… bargain eh? FEAR NOT, I am about to suggest various patterns & fabrics which will allow you to make this key waredrobe piece for much, much less!
The Patterns
I have found 3 different patterns, none of which are an EXACT match but could be easily manipulated to be! With the most expensive pattern being £8.99 and all 3 coming with various other patterns…we are already on to a winner with our budget royalty knock-off!
The Fabric
Again I didn't spend a lot of time on finding the BEST fabric, if you go to do this for yourself i'm sure you will find something to suit you better but in the mean time, here is some possible fabric options:
1. Designer 'Lady McElroy' Graceful Cream Wool Mix Felt Coating – £29.50 p/m – Available from www.sherwoodsfabrics.co.uk
2. LIVIA – A Superior High-Demand Pure Wool with Stretch – £17.90 p/m – Available from www.sherwoodsfabrics.co.uk
3. 'Soft Coat Fabric In Cream' – £8.95 p/m – Available from www.myfabrics.co.uk
---
Going for even the most expensive pattern and fabric that I have found, you can make a version of this Meghan Markle coat for under £100!
Be sure to send us in a photo to hello@sewconfident.co.uk if you decide to give this a go at home, and if you would like some help remember you can come along to one of our pattern classes or monthly sew-cials!
LOTS OF LOVE, COLETTE X
Other news
12 November 2023
IIIIIIIIIIT'S CHRISTMAS!!!!!!! Well… almost. It's certainly time to get your gift list together anyway. And if you're the sort of […]
12 November 2023
As you may have seen on our Instagram, we've started creating inspiration mood-boards for the season to help you get […]
9 September 2023
We've had the pleasure of catching up with the multi-talented digital content creator Paige Joanna about how she manages to […]