As this months theme is all things summer, sun and holidays… we thought this month would be a good time to talk about the link between sewing and body positivity !
Although shopping sounds like a fun day out, for many it turns in to a chore and can actually leave you feeling pretty rubbish. There is nothing worse than finding an item you love hanging up in a store, then trying it on in the changing rooms to realise you are in-between sizes, it's too big round the bust but too small around the waist, they don't have your size or it just doesn't look as nice on as you hoped.
We often have people come along to your classes wanting to learn to make clothing to fit them perfectly, after all we are all unique. Personally I think this is a big part of dress making, along with making items that NO-ONE else will have of course. The feeling you get trying on an item you have made that fits and flatters you perfectly is amazing and really does give you a big boost of confidence! It can make you go from only wearing long sleeved blouses to short sleeve now that you have mastered how to sew the perfect shape to suit your style.
You don't even need to always make items from scratch either. Once you are feeling confident with your sewing skills you can always alter or put your own little twist on items you already have or that you buy from a high street store/charity shop.
Summer Sewing
Ah Summer. We all crave the nicer weather but when it comes to dressing for it we often want to dig back out our tights and oversized wooly jumpers. Many of us would rather sit in the office over heating & sweating than have our bare legs or arms out…and don't even get me started on the dreaded B word… yup you guessed it, the BEACH.
Whether you prefer a bikini or an all in one, no matter what your shape or size , the fear when stepping out in swimwear 100% crosses everyones mind, even if only for a split second. BUT WHY?! Luckily despite the rise of everyone wanting to look perfect thanks to the likes of photo editing and instagram (such a blessing and a curse) , there has also been a rise in #bodypositivity and all round #selflove .
As I already mentioned, being able to make items that flatter your body shape and suit your style is a confidence boost in itself. I always feel a lot more body confident wearing something I am proud to have made and want to show off, this also goes for beach wear.
I was lucky enough to spend two weeks of February in Thailand. As you can imagine it was VERY hot and sunny which meant wearing jumpers and jeans was not an option. For those of you who have met me at our Glasgow studio, you will say I am 'crazy' & i'm often told I have an 'amazing body' & to stop being 'stupid' – this doesn't mean I feel the same! I know technically I am pretty slim but I can honestly say I don't feel it 9 times out of 10 but I am working on it this year. I even put up a bikini photo on my social media from Thailand in a bikini THAT I MADE…even though it did take me at least 5 times of posting it and deleting it to FINALLY have the guts to leave it up. Normally I prefer being able to 'hide away' more in an all in one costume or will wear big tops over my swimwear while walking about at the beach, but I was chuffed with what I had made (I even designed and printed the fabric!) so I couldn't miss the opportunity to at least try get some nice photos of it while in the beautiful Island of Koh Samui. There is always something kind of liberating when wearing items you've made, I couldn't pose like this in any shop bought bikini but do you know what – THIS WAS MADE BY ME, FOR ME! So I am going to own it as best as my awkward posing can.
Yes, as you can see I am hiding my face & you can barely even see the print on the bikini…BUT I TRIED. One of the big issues with social media is people can look at what you post and think you are so confident/in love with yourself in a vain way when in reality, most of us are pretty insecure and not happy about one thing or another.
Looking back at this photo I think how great a day it was, i've stopped zooming in worrying if people can see my stretch marks, hairy legs or that I have tan (burn) lines. Oh and of course it also makes me think – 'I CAN'T BELIEVE I MADE THAT !'.
YOUR TASK
I know many people probably won't want to share holiday photos of them in a swimming costume, but here at Sew Confident we would LOVE to see you share any type of old holiday photos that make you genuinely HAPPY, or even post a photo of something you have made that makes you feel AMAZING. Not wanting to share it with EVERYONE? Why not post it in the private Sew Confident Facebook group which is full of lovely supportive crafty folk (aka YOU LOT!)
PS. Brownie points for those confident enough to share photos in swimwear they have also MADE 😉
Be sure to tag our social media pages and use the hashtag #SewHappyBeingMe so we can see all your great posts. Any thoughts or comments on this particular topic or blog post? Be sure to leave a comment below.
Lots of LOVEEEE,
SC Colette x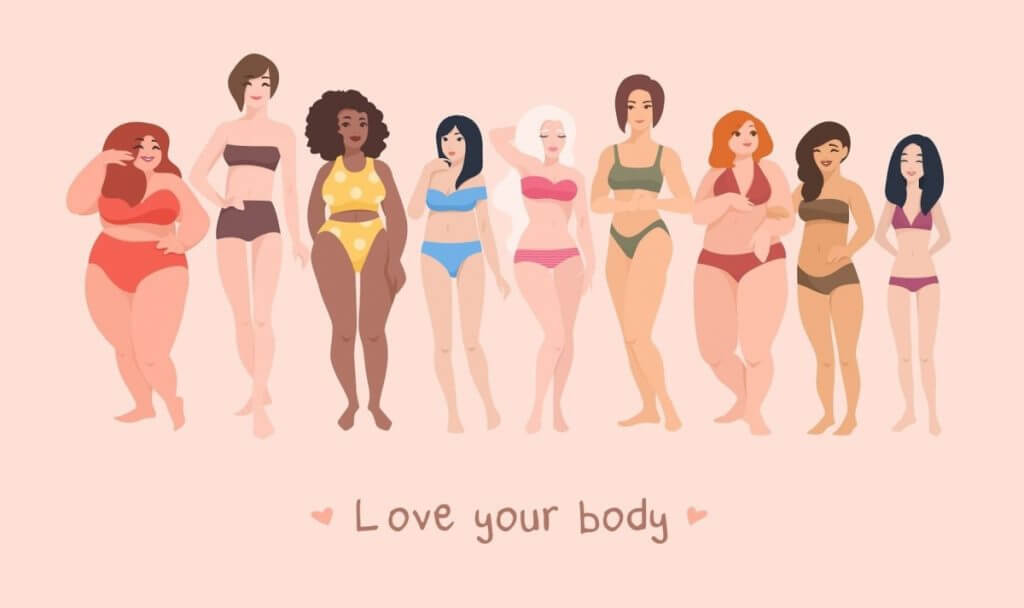 Other news
12 November 2023
IIIIIIIIIIT'S CHRISTMAS!!!!!!! Well… almost. It's certainly time to get your gift list together anyway. And if you're the sort of […]
12 November 2023
As you may have seen on our Instagram, we've started creating inspiration mood-boards for the season to help you get […]
9 September 2023
We've had the pleasure of catching up with the multi-talented digital content creator Paige Joanna about how she manages to […]